Turkey's hijacking of Syrian plane raises specter of wider war
Imperialists' Hands Off Syria!
Massacres in Syria, Iran crisis...The threat of an imperialist cataclysm in the Middle East
The Left, Imperialism and the Syrian Revolution
Why the Western Left Hasn't, but Should, Support the Armed Resistance
CIA Arming Terrorists in Syria
NATO member Turkey attacks Syria Setting the pretext for a NATO-led war
Syrian Invasion Looms Over Gas Riches
Fighting continues; the political crisis increases
---
Obama No Answer to Republican Reactionaries
Night of the Living Debate
A Debate Absent the Vision of the Working Class
The issues they won't talk about
Barack Hussein Obama Is a Secret Muslim Stealth Socialist Born in Kenya (And Other Frightening Tales)
The Grand Spectacle: Capitalist Elections and the Permanent War
Issues that Obama and Romney avoid
Presidential Debate: Where are the women?
Solidarity's Statement on the 2012 US Elections
Why vote?
'Lesser-evil' politics demoralize and demobilize progressives
Dangerous New Turn in Obama Administration's Assault on Fundamental Rights
The 2012 presidential election: In the midst of economic hard times, hope is in the people's struggles, change is in the streets
Elections? Don't Wait! Prepare to Fight!
---
Occupy: Politics as Division
Arrests won't stop us in Chicago
How to beat the 1%
The Politics of Austerity, Occupy and the 2012 Elections
Liberate Everything: The Story of Oakland's People's Library (So Far)
Autumn resurgence of class struggle
South Africa miners undeterred by firings, evictions, cop attacks
Wildcat South Africa: Marikana Miners Return - Other Miners Come Out
12,000 South African miners fired as strikes spread to public sector
Massacre of Marikana Miners: Victims of Neo-Apartheid Capitalist Repression
Marikana Miners Win, Strike Wave Spreads
Bloody South Africa Mine Massacre Unmasks ANC Neo-Apartheid Regime
Police Massacre Striking Miners: South African, U.S. Union Leaders Complicit
South Africa's Unfinished Revolution and the Massacre at Marikana
Strikes spread across South Africa despite mass sackings
Massacre of Marikana Miners
South Africa's Unfinished Revolution and the Massacre at Marikana
South Africa: Marikana Miners Make Big International Companies Retreat
Rustenburg workers host first meeting of national strike committee meeting
Marikana prequel: NUM and the murders that started it all
---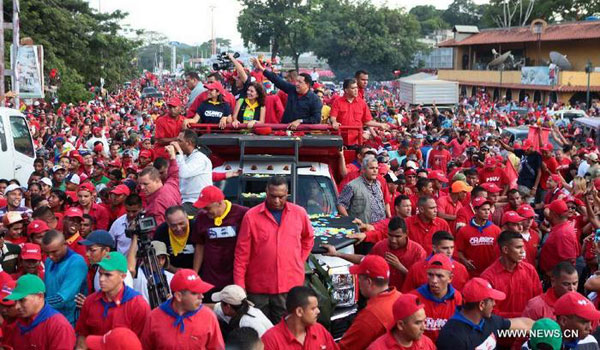 Chavez defeats the right, but socialist policies needed
Presidential elections in Venezuela: Both Chavez and the opposition parties are against the working class
Venezuela: the masses defend revolutionary gains – time to move to socialism
¡CHÁVEZ NO SE VA!
People March for Chavez' Victory and in Defense of Bolivarian Revolution
Neither Capriles' old neo-liberal recipes nor Chávez' phony "revolution." Our critical vote for Orlando Chirino
---
What the Chicago teachers accomplished
Solidarity with the Chicago Teachers!
Chicago Teachers Strike
Historic teachers' strike in Chicago
---
French Socialist Party's austerity program expose bankruptcy of petty-bourgeois "left"
Persecution of Gypsies in France and Europe
---

Contact us



theleftreport@gmail.com